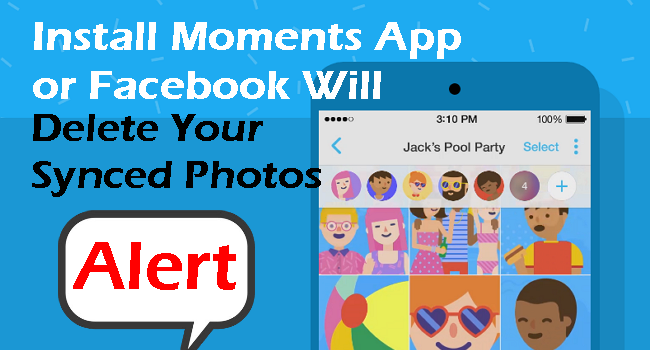 Facebook has become much more aggressive than before. The company has threatened to delete synced photos uploaded by users' phones, unless they download its new Moments app.
Want more tips for facebook? LIKE my FB for the notifications.

↑↑LIKE my FB page to get the newest information.↑↑
Facebook Moments
▼The warning said that Facebook is going to delete Synced photos and albums unless the Moments app is installed by July 7th.

▼The forceful methods used by Facebook has drawn criticism from users.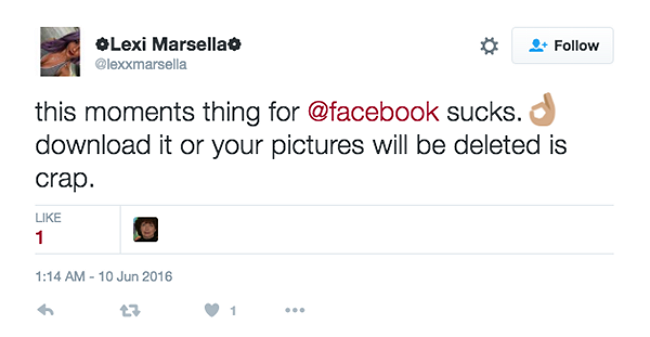 ▼For those who don't want to install Moments App. You can download all your Synced Photos before July 7th.

▼Photo Sync allowed users to automatically upload photos to a private album.With Moments, you can quickly give your photos to friends and get their photos, too.