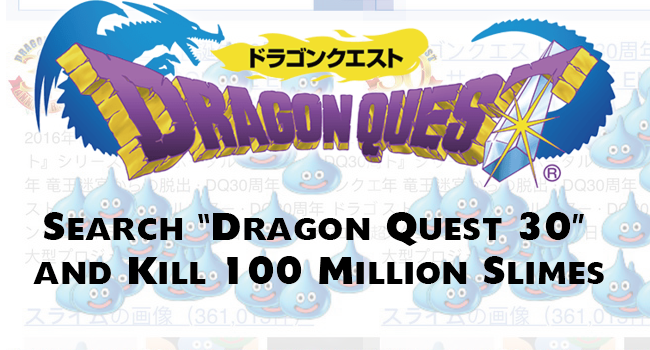 To celebrate Dragon Quest 30th anniversary, Square Enix and Yahoo japan roll out limited game that incomparableness performs of 100 million slimes! Can you kill 100 million slimes in 10 second? Come and see how to play the game.
Where is Slime
▼Search
「ドラクエ 30」or 「ドラクエ30周年」
on Yahoo japan.

▼If you don't know how to type japanese,here's the direct link.
▼Tap 「はい」 to stary a game.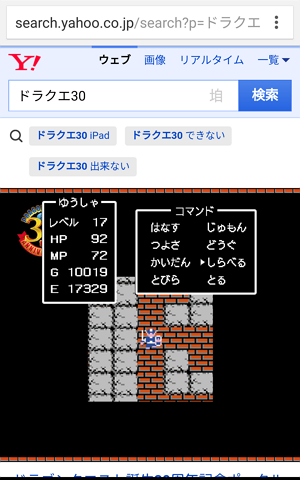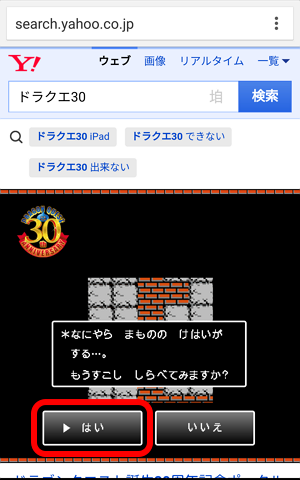 ▼Tap and slam slimes.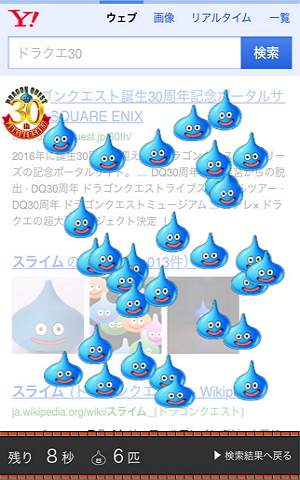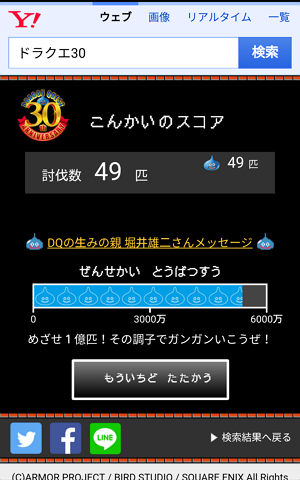 This "Operation slime 100 million subjugation size!" carry out until 17:00 on June 7, 2016.