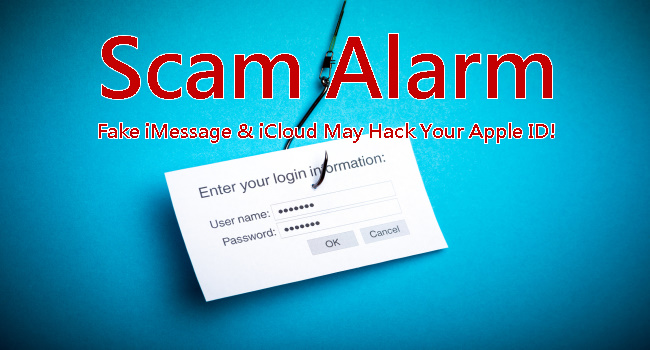 Be aware of the phishing scam! Don't take any action when you received the fake iMessage because the fake iMessage & iCloud website may hack your Apple ID. There are some tips to avoid being hacked. Just keep reading.

How to Avoid Phishing Scam?
▼ You may receive an iMessage which shows name and IP of your device.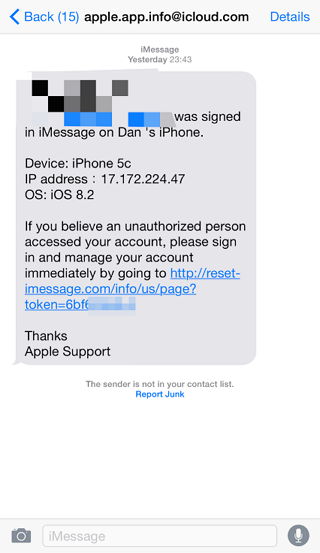 ▼ When you click on URL offered in the text, a phishing page resembling to official website will pop up.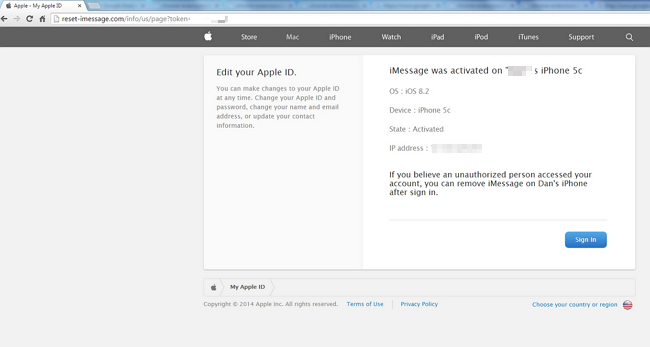 ▼ Never offer your Apple ID and password on that page or you will lose not only your account but also credit card!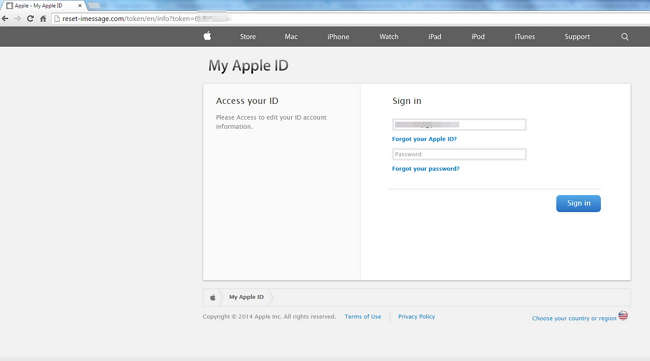 ▼ How to tell the difference between a fake page and an official website?
URL of phishing scam is reset-iMessage.com/token…..
URL of the REAL official website of Apple is https://appleid.apple.com/.
Moreover, official website of iCloud is www.icloud.com.

▼ There's other way to make sure if the website is safe. Visit Whois.net to know what region did the website register. Phishing website mentioned above registered in Beijing.