Here are LINE stickers on Oct 31, 2014. If you love overseas stickers, try OpenVPN to view stickers of other regions. By the way, if you use OpenVPN, then you can't register your phone number on LINE. That means you have to register E-mail and Facebook account instead. In addition, LINE Corporation has changed the rule of viewing stickers. Therefore, before you view overseas stickers, please read the article: Rules for veiwing overseas LINE stickers.

Want more unique LINE stickers? Visit FB for the latest news.

↑↑LIKE my FB page to get the newest information.↑↑
Free LINE stickers
↓ Reuni Yuk!
Only for ID line://shop/detail/3336 Valid for 90 days
Way to get: Join to "Find Alumni" and add your High School or University. (Hasn't begun.)
Available till: 2014/12/18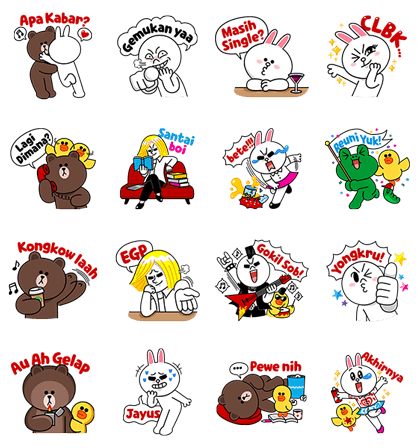 ↓ Rakuten TARAD.com : Happy Panda (Animated sticker)
Only for TH line://shop/detail/3280 Valid for 90 days
Way to get: Enter serial number.
Available till: 2015/02/01
P.S. Wanna view animated version? Click on URL or visit Sticker Shop.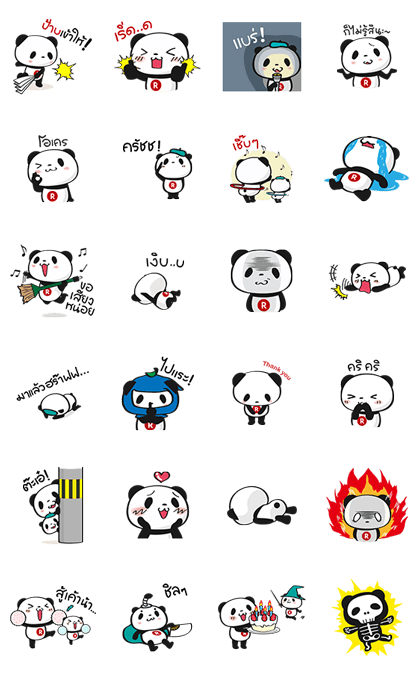 Fsticker will keep offering you the latest information about LINE stickers. If you have any question, please leave a message to us.
Click here to read: Receive SMS Online for free without registration.
Click here to read: Instruction for getting phone numbers from many countries. (coming soon…)
Click here to read: Tips for getting American phone number. (coming soon…)