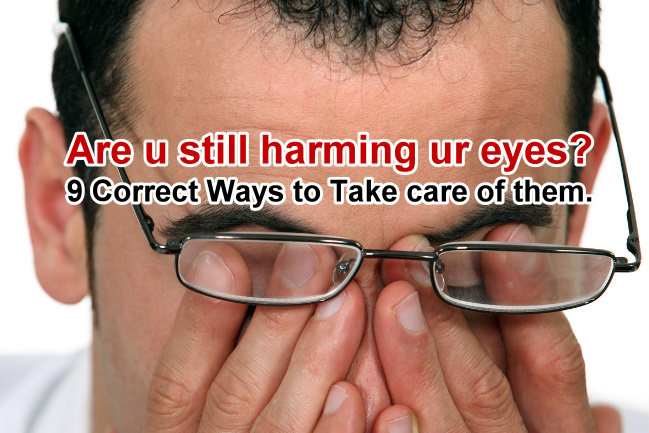 Eyes care tips helps you relax sore and painful eyes caused by staring at computers or mobiles for a long time. Take care of your eyes!

Want more Life Tips? Like FB for notifications.

↑↑LIKE my FB page to get the newest info.↑↑
Guides: Eyes Care Tips
Click on each item to read more details.
Relax Your Sore & Painful Eyes
1. Lights in Your Surroundings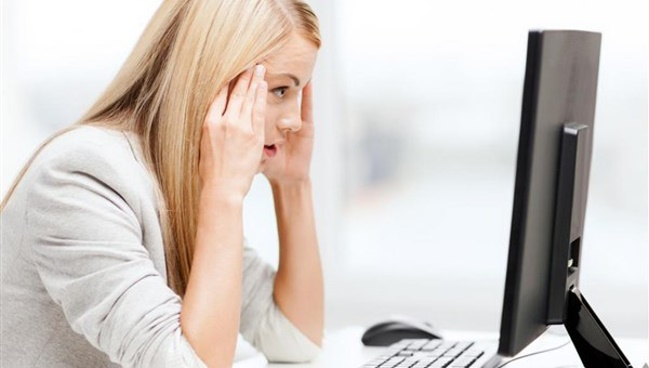 When you use computer, lights in your surroundings should be less lighter than usual. Moreover, you must use curtain to cover lights from the outdoors. In addition, it's not recommended to use computer right under the bulbs. It's easier to get tiredness of your eyes.

2. Avoid Reflection of Lights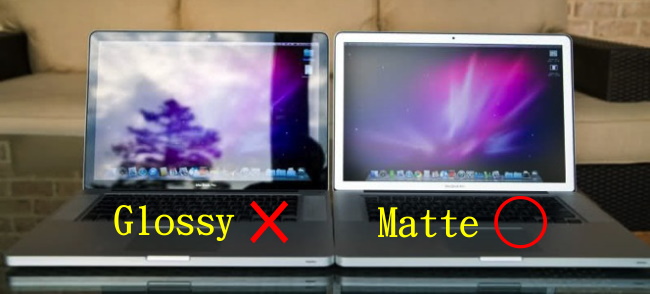 Reflection of lights on computer easily cause tiredness of eyes so it's better using matte display than glossy display.

3. Time to Close Your Eyes and Relax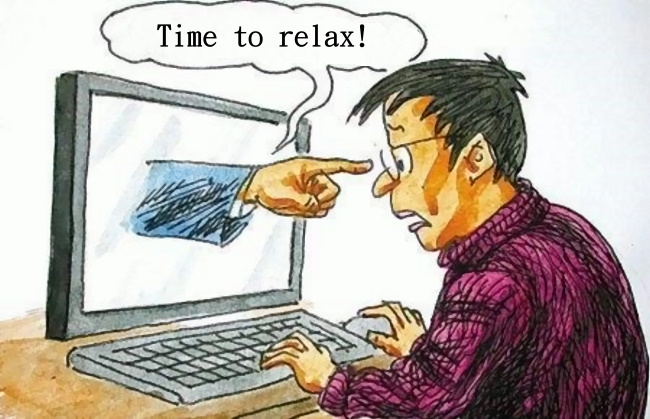 Remember to take a break for 5 minutes every 30 minutes when using computer. It's important to lay your head back and blink your eyes if your eyes are sore.

4. Lights of Your Devices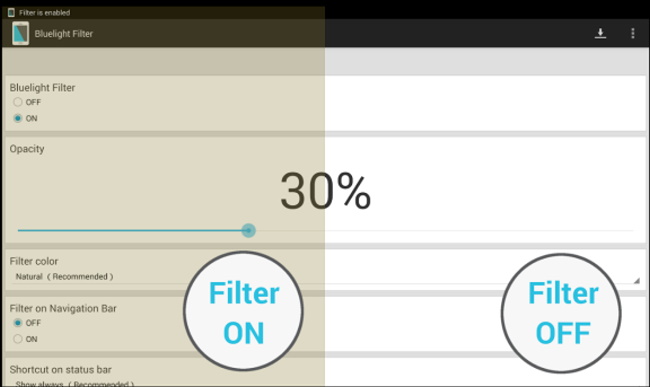 Never use your devices in dark surroundings. Besides, you must always make a high contrast and low brightness to your devices. Bluelight filter is a nice software to help you set contrast & brightness and it's available on either computer or mobile.
Want more Life Tips? Like FB for notifications.

↑↑LIKE my FB page to get the newest info.↑↑

5. Distance Between Eyes & Computer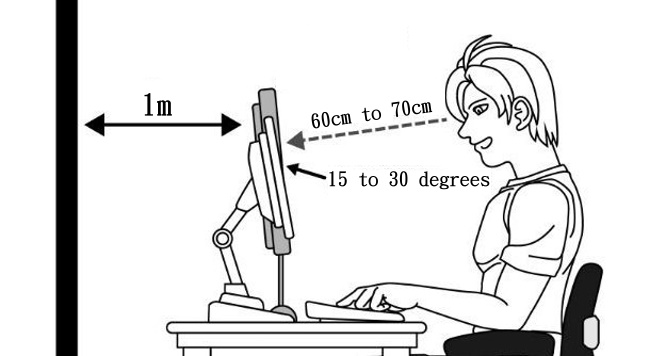 The distance between eyes and screen should be 60cm. The top of screen should be as high as your eyes so you got to adjust the height of chair. Moreover, to prevent muscles around eyes overwork, it's better keeping 15-30 degrees when you look down on the screen.

6. Eyes Exercise & Massage
Eyes Care: Massage Your Eyes.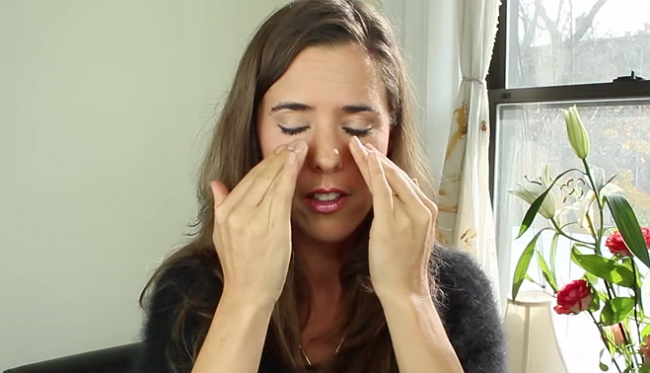 Eyes Care: Time for Eye Exercises!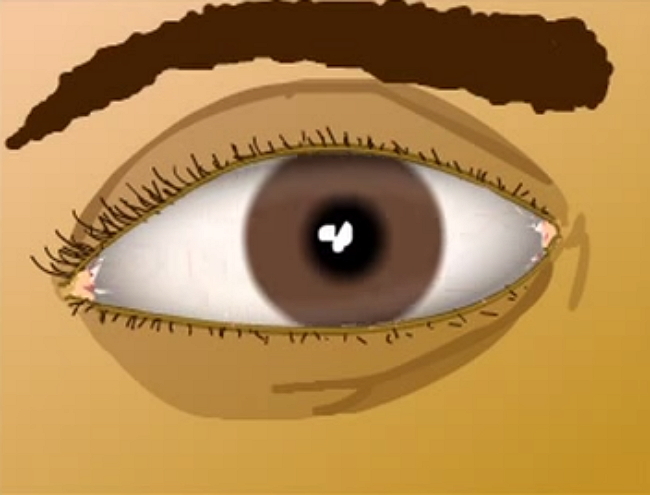 7. Warm Compress on Eyes
Apply a warm compress on your closing eyes for 10-15 minutes. That will make your eyes more comfortable.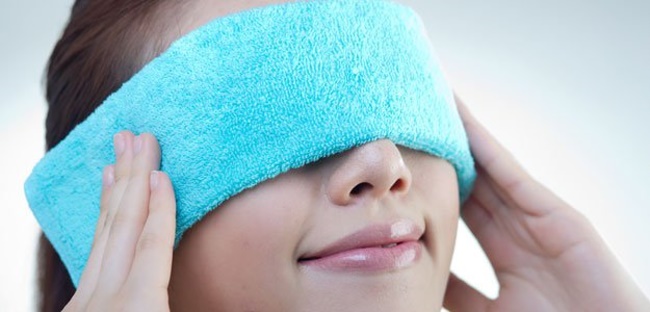 8. Diet Can Be Helpful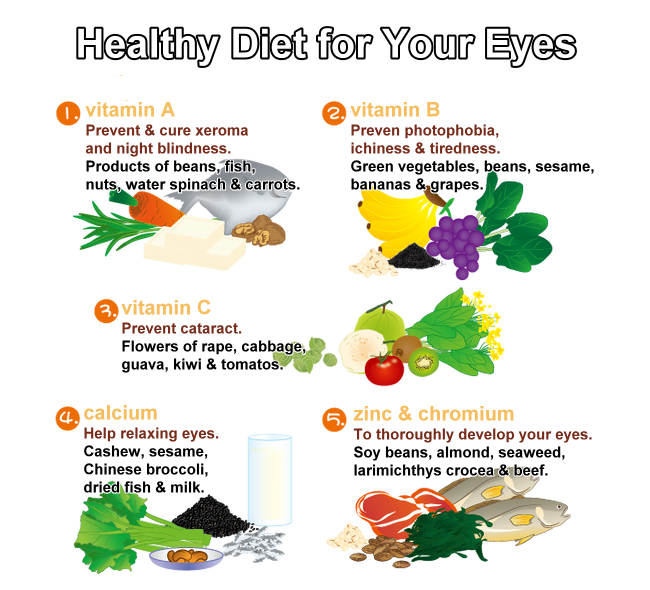 9. Humidity of Your Surroundings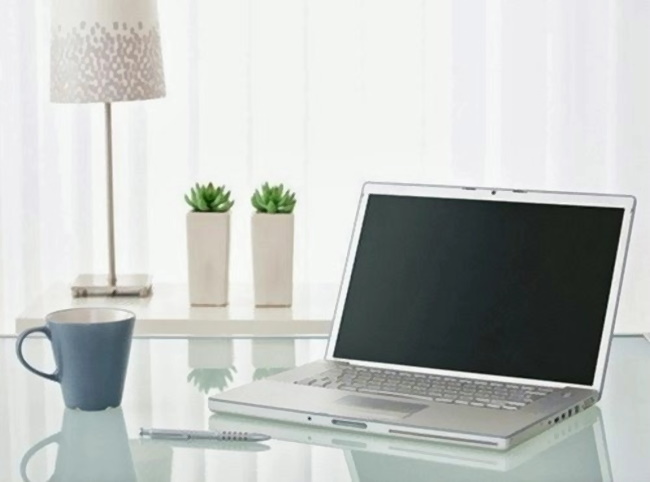 Put a cup of hot water near your computer to keep humidity of the surroundings. Also, steam from hot water can ease tiredness of eyes.