Gosh! Newest FB virus 2014 is here!!!!! Your device will be hacked if you click on Private Video, message and link sent by friends on Facebook Chat. Once you got virus, it will keep spreading by sending messages to your friends. Soooo terrible!
Like Fsticker to receive more practical articles.

↑↑LIKE my FB page to get the newest info.↑↑
All in all, never click on this stuff sent by your friends.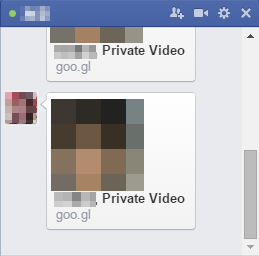 If you've clicked on that link, please read this instructions to remove FB virus.